In the Medicare world, the general notion is that Medicare Advantage (Part C) plans offer beneficiaries a better deal than Original Medicare. In many Advantage plans, enrollees pay a small monthly premium for some dental, vision, and hearing coverage — which is not offered under traditional Medicare. Some Advantage plans offer extra benefits, like transportation to the doctor, wellness and rewards programs, and home-delivered meals for people recently discharged from the hospital.
Aetna's Special Plan
As an independent agency, Secure Insurance Group represents well-known carriers like Aetna, Humana, and many others. Aetna is one private company that offers a Medicare Advantage PPO plan covering up to 14 home-delivered meals over seven days after an inpatient hospital discharge to home.
Why Are Post-Discharge Meals Important?
According to sunmeadow.com, 33% of hospital patients are malnourished (not having enough nutrients) at admission. Recently discharged patients need to eat healthy food to help their bodies regenerate after staying in the hospital. But, many patients are unable to cook their own meals after discharge. That's where a Medicare Advantage plan comes into play. Home-delivered meals can help seniors:
Regain their strength and energy faster — for better recoveries
Access nutritious solutions in a convenient way
Improve and maintain their health
Reduce the risk of readmission
The Meals
We've gathered information on quality, tasty, home-delivered meals that can help you maintain a healthier life and lower your chances of being readmitted.
**IMPORTANT NOTE: Seniors with high cholesterol, malnutrition, or diabetes may need to be extra careful with their diets and follow stricter nutrition guidelines.
Salmon and Vegetable Linguine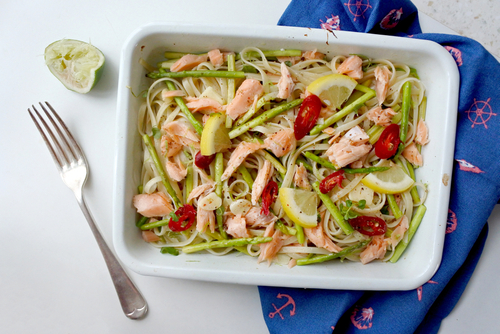 Salmon contains polyunsaturated fats, which are essential fatty acids that help brain function and cell growth. One study found that omega-3 fats are important for the maintenance of the nervous system. Linguine pasta is high in carbs, which can help raise blood sugar, and the vegetables included make this a complete post-hospital meal.
Basil Chicken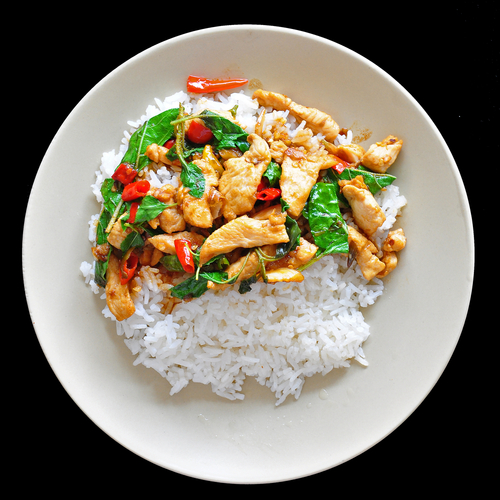 If you're recovering from a hospital stay, you need to regain muscle strength and what better way to do that by eating chicken? It contains many grams of protein and can go with pretty much anything, including rice and zucchini, or another vegetable.
Eggplant Parmigiana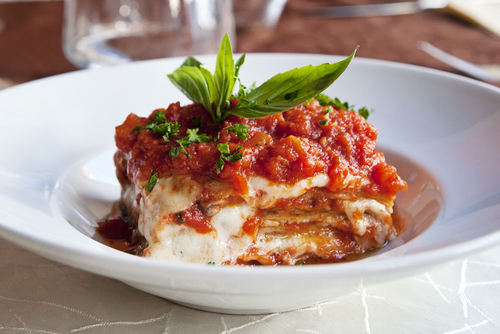 Eggplant parmesan can be a healthier choice than chicken parmesan. Eggplants are technically a fruit. They contain a solid amount of nutrients — vitamins, minerals, and fiber — in few calories. Eggplants can also lower the risk of heart disease. This meal may be served with a side of spinach and roasted peppers.
Beef Bourguignon
This is a stew of meat slowly cooked in red wine along with onions, mushrooms, and bacon. It's flavorful and rich and can be perfectly paired with broccoli and brown rice. You'll get a good source of protein, fiber, vitamins, and carbs all in one meal.
Spinach and Mushroom Lasagna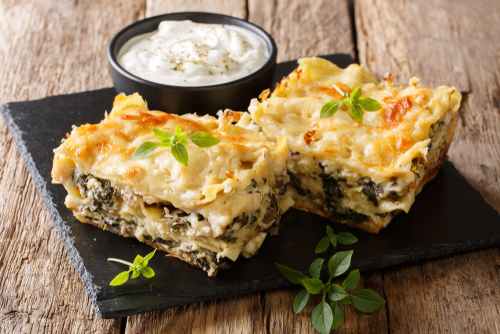 Veggie lasagna is hearty, filling, and tasty! Did you know? The compounds in mushrooms help to boost your immune system and prevent diseases like lupus and arthritis. The lasagna itself has plenty of carbohydrates, and you already know the health benefits of spinach.
We hope this gives you or a loved one guidance on how to get proper nutrition after being discharged from the hospital. For more information on Medicare and Medicare Advantage, contact Secure Insurance Group online or call (417) 883-9300.