Helping Individuals, Families, and Business Owners SECURE their future and the future of their loved ones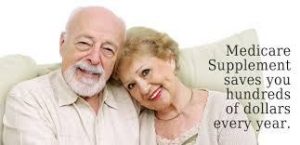 While Medicare covers most healthcare expenses, it doesn't cover everything. Medicare beneficiaries are responsible for a number of co-payments and deductibles, which can easily add up to thousands of dollars. If all you have is Original Medicare, you'll need to pay these costs out-of-pocket.
As a result, many Americans buy additional private insurance to cover these gaps in coverage. There are two main categories of private insurance on the market: Medicare Advantage and Medicare Supplement plans. While these programs offer similar health benefits, they also have some significant differences that you need to consider.
MEDICARE ADVANTAGE VS MEDICARE SUPPLEMENT PROGRAM DESIGNS
---
Medicare Advantage and Medicare Supplement plans have different program designs. When you buy a Medicare Supplement plan, you are still enrolled in Original Medicare. Medicare pays the majority of your healthcare bills while private insurance simply covers the extra co-payments and deductibles.
When you enroll in a Medicare Advantage plan, you move completely into a private health insurance plan. That means your insurance company covers all your healthcare bills. Insurance companies must provide the same level of coverage as Original Medicare with their Medicare Advantage plans, with the exception of hospice care. The end result of the two programs is about the same; they just go through a different setup.
Toll Free:1-877-871-SECURE (7328)
Office: 417-883-9300
Mon-Thu: 9 AM – 5 PM
Fri: 9 AM – 1 PM